Transfer Tracker: FSU adds dominant FCS DE
Mark Pszonak contributed to this report.
The transfer portal never stops grinding. Albany transfer defensive end Jared Verse, who quickly became one of the hottest names in this portal cycle, committed to Florida State on Friday night.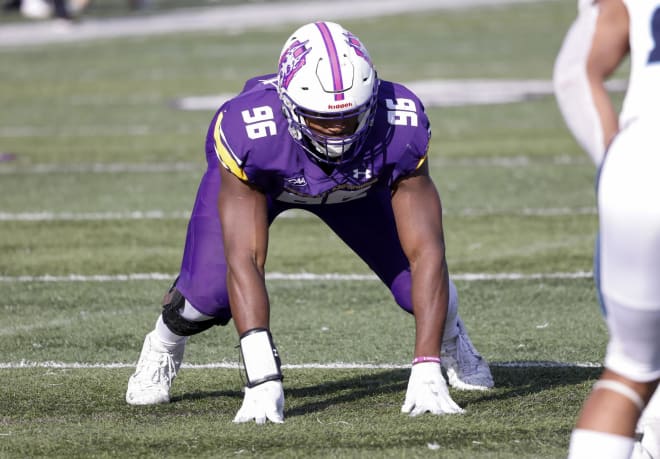 Recruiting: Verse never saw his recruiting process take off in high school, eventually committing to Albany during the Early Signing Period.
At Albany: After not playing during his true freshman season, Verse had a huge spring season this year with 22 tackles, 10 tackles for a loss and four sacks in only four games. This fall he continued his excellent play with 52 tackles, 11.5 tackles for a loss and 9.5 sacks.
Farrell's Take: If you haven't watched his film at Albany you should as he's emerged as an elite pass rusher and a player on the NFL radar now. He hails from Pennsylvania but staying close to home was never a priority for him. FSU and Tennessee were mentioned the most and the success of Jermaine Johnson as a DE transfer had a major impact. And he can have an impact similar to Johnson as a speedy edge rusher.
Impact Meter: 8.9 out of 10
IMPACT METER
The Transfer Portal continues to change the way college football programs recruit and manage their rosters so we here at Rivals.com continue to evolve our coverage. Each time a player of note enters the portal, we will examine their potential impact on the college football landscape and assign an impact rating, both when they enter the portal and when they choose a destination. The scale is from 1-10 and the description below explains the scoring scale.
1.1-4.0 — Not a big impact expected, likely a non-starter and down the bench depth player.
4.1- 6.0 — A solid impact can be expected in the right scenario and has the potential to battle for a starting job.
6.1-9.0. — A high impact player who won't change a program but will certainly be a very good contributor and starter.
9.1- 9.9 — A very high impact player who should start the moment he steps on the field and will change the outlook of a program immediately.
10 — A franchise transfer who has a chance to be an All American and one of the elite players in college football.