Transfer Tracker: Auburn DT commits to UCF
Mark Pszonak contributed to this report.
The transfer portal never stops grinding. UCF continued to stay busy in the portal with the addition of Auburn's Lee Hunter, a promising, young defensive tackle who should immediately make an impact in Orlando.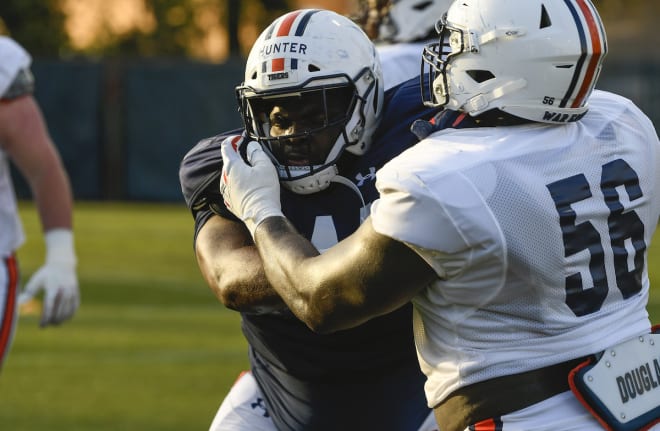 Recruiting: Hunter chose Auburn over Alabama, Georgia, Clemson and LSU early in the process and while teams still came at him he stuck with his initial decision to stay close to home.
At Auburn: Despite some thinking he would make an immediate impact as a true freshman, Hunter didn't see any playing time last season.
Farrell's Take: I expected UCF to jump in here since Hunter committed to Gus Malzahn and then stuck with his commitment when the coaching change occurred and I was right. He is a Power Five talent and has the size and athletic ability to play at a high level with UCF in Group of Five and Power Five if it comes to that down the road. He's a rare big body in the portal who can move.
Impact Meter: 7.9 out of 10
IMPACT METER
The Transfer Portal continues to change the way college football programs recruit and manage their rosters so we here at Rivals.com continue to evolve our coverage. Each time a player of note enters the portal, we will examine their potential impact on the college football landscape and assign an impact rating, both when they enter the portal and when they choose a destination. The scale is from 1-10 and the description below explains the scoring scale.
1.1-4.0 — Not a big impact expected, likely a non-starter and down the bench depth player.
4.1- 6.0 — A solid impact can be expected in the right scenario and has the potential to battle for a starting job.
6.1-9.0. — A high impact player who won't change a program but will certainly be a very good contributor and starter.
9.1- 9.9 — A very high impact player who should start the moment he steps on the field and will change the outlook of a program immediately.
10 — A franchise transfer who has a chance to be an All American and one of the elite players in college football.