Transfer Tracker: Power programs after Ricks
Mark Pszonak contributed to this report.
The transfer portal never stops grinding. News quickly spread on Monday morning that former five-star defensive back Elias Ricks of LSU had decided to make himself available. Late on Tuesday night it became official, and quickly many of the national blue blood programs became major players for his services.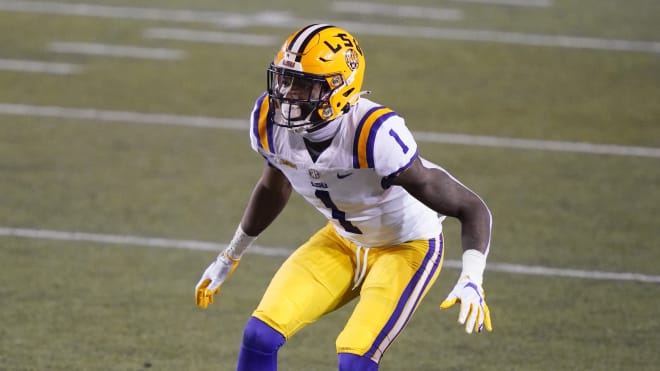 Recruiting: Ricks was an early commitment to LSU, making his decision on Christmas Day at the conclusion of his junior season. However, he did take official visits to both Ohio State and USC during his senior season. The Tigers had to work overtime, but they were able to keep him committed.
At LSU: Ricks was named a Third-Team All-American as a true freshman season after totaling 20 tackles, five pass breakups and four interceptions, two of which he returned for a touchdown. This fall he was limited to only six games due to a shoulder injury, but finished with 11 tackles and one interception.
Potential landing spots: After almost getting Ricks out of high school, Ohio State and USC are once again hot on the trail. Not surprisingly, Alabama will also be a major player this time around. Aside from these three programs, others are trying to make a serious push include Georgia, Florida State, Auburn, Penn State and Texas.
Farrell's Take: Ricks was all set for Ohio State this past summer before being convinced to stay at LSU so the Buckeyes are first choice here but keep an eye on USC especially based on their coaching hire. He's an elite talent, as good as it gets out of the portal. No one is perfect but he's as close to a 10 as there is and arguably the best prospect available since Justin Fields.
Impact Meter: 9.9. out of 10
IMPACT METER
The Transfer Portal continues to change the way college football programs recruit and manage their rosters so we here at Rivals.com continue to evolve our coverage. Each time a player of note enters the portal, we will examine their potential impact on the college football landscape and assign an impact rating, both when they enter the portal and when they choose a destination. The scale is from 1-10 and the description below explains the scoring scale.
1.1-4.0 — Not a big impact expected, likely a non-starter and down the bench depth player.
4.1- 6.0 — A solid impact can be expected in the right scenario and has the potential to battle for a starting job.
6.1-9.0. — A high impact player who won't change a program but will certainly be a very good contributor and starter.
9.1- 9.9 — A very high impact player who should start the moment he steps on the field and will change the outlook of a program immediately.
10 — A franchise transfer who has a chance to be an All American and one of the elite players in college football.