Transfer Tracker: Riley raids OU again
Mark Pszonak contributed to this report.
The transfer portal never stops grinding. New USC coach Lincoln Riley continues to take players from Oklahoma with the latest being defensive back Latrell McCutchin a former four-star.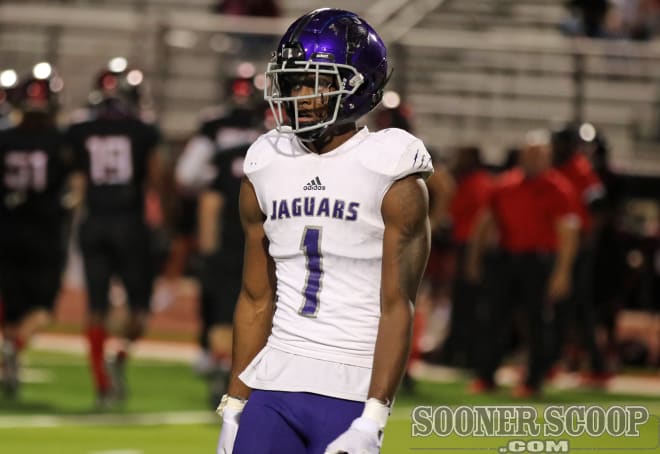 Recruiting: McCutchin was originally committed to Alabama early in the process but decommitted after a visit to Oklahoma. He chose the Sooners over Florida, Florida State, Georgia, LSU, Ohio State, Tennessee and Virginia Tech. He committed on the 4th of July in 2020.
At Oklahoma: McCutchin played sparingly as a true freshman and was credited with nine solo tackles but he also forced two fumbles and was able to show off his ability to punch the ball out and play a physical brand of football.
Farrell's Take: He was a big get for the Sooners away from Alabama and hailing from Austin, Texas and his hatred for the Longhorns was an extra bonus. However, he's decided to follow Riley off to USC as a few others have and he should be in the mix early for playing time with his size, length and willingness to hit.
Impact Meter: 8.1 out of 10
IMPACT METER
The Transfer Portal continues to change the way college football programs recruit and manage their rosters so we here at Rivals.com continue to evolve our coverage. Each time a player of note enters the portal, we will examine their potential impact on the college football landscape and assign an impact rating, both when they enter the portal and when they choose a destination. The scale is from 1-10 and the description below explains the scoring scale.
1.1-4.0 — Not a big impact expected, likely a non-starter and down the bench depth player.
4.1- 6.0 — A solid impact can be expected in the right scenario and has the potential to battle for a starting job.
6.1-9.0. — A high impact player who won't change a program but will certainly be a very good contributor and starter.
9.1- 9.9 — A very high impact player who should start the moment he steps on the field and will change the outlook of a program immediately.
10 — A franchise transfer who has a chance to be an All American and one of the elite players in college football.