Big Ten storylines to watch as the December portal window approaches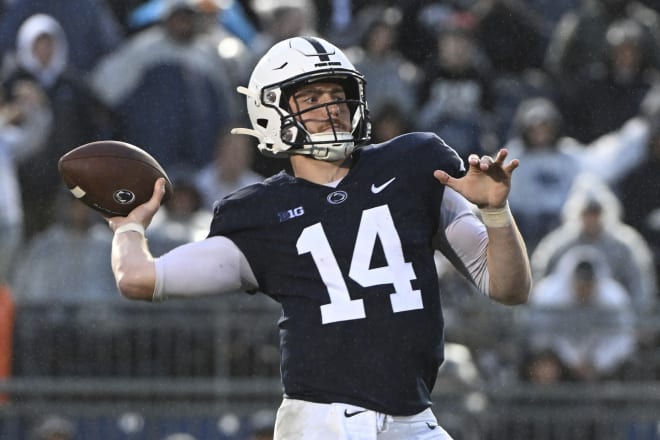 The rules are ever-changing surrounding the college football transfer portal. Currently, graduate transfers and players at programs that have fired their head coach may enter at any time.
The NCAA has also incorporated two transfer windows during which players can enter their names in the portal. The first date is set for Dec. 5, the day after bowl selections are announced. That's when the transfer floodgates will open and things could get wild.
Below, we look at what some of the top transfer storylines could be in the Big Ten Conference.
RELATED: SEC storylines to watch
1. Who will look for an upgrade at quarterback?
*****
2. More WR transfers could flock to Purdue.
In his previous three years at Buffalo and Iowa, Charlie Jones caught 39 passes for 718 yards and six touchdowns. Through five games with Purdue this season, Jones has reeled in 47 catches for 588 yards and seven touchdowns. Those numbers have him among the top three in the country in all three categories.
A change of scenery into Jeff Brohm's pass-heavy offense has worked out well for the former Iowa Hawkeye, who is now the go-to guy for veteran Boilermakers quarterback Aidan O'Connell.
While this is the final year of eligibility for O'Connell and experienced backup Austin Burton, Purdue has some talented young quarterbacks on its roster in Michael Alaimo and Brady Allen to turn to for the future.

With the success of Jones, Purdue will be a very desirable destination for any talented wide receiver that enters the transfer portal.
*****
3. Who will enter the portal from Nebraska and Wisconsin?
So far, two Big Ten programs have already fired their head coaches this season. Scott Frost's firing at Nebraska wasn't a shock to anyone, but Wisconsin letting go of Paul Chryst was a bit of an eye-opener.
Currently, no players from either program have entered the transfer portal or announced their intentions via social media, but it will be an interesting situation to monitor as interim head coaches Mickey Joseph and Jim Leonhard find themselves auditioning for the permanent job the rest of the season.
If both win their respective jobs, then don't expect much roster upheaval. However, if an outsider is brought in and a new staff is structured it could be a rotating door to the transfer portal.
*****
4. Does Iowa take a dip in the portal?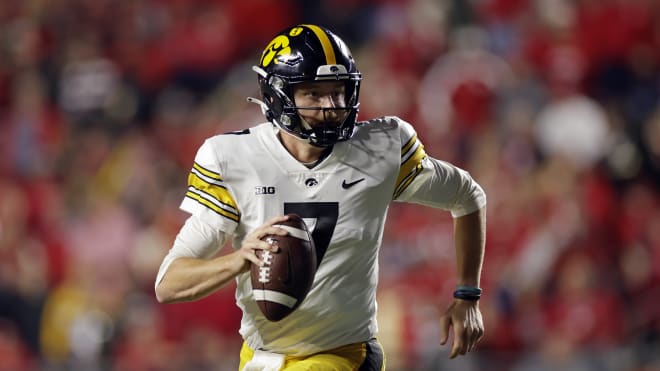 Iowa is the least aggressive Big Ten program when it comes to transfer portal activity. Currently, the Hawkeyes have two transfers on their roster in tight end Steven Stilianos (Lafayette) and Nick Phelps (North Dakota State), both from the FCS ranks.
On the flip side, Iowa has had the fewest transfer departures in the country. Head coach Kirk Ferentz and his staff believe in development within their program and prefers players who have already bought into their culture.
However, Iowa has struggled mightily on offense this season, failing to score a touchdown in a win against South Dakota State and only scoring seven points in a loss to Iowa State. Quarterback Spencer Petras has only thrown two touchdown passes this season and the Hawkeyes running attack ranks dead last in the Big Ten, averaging just 88.2 yards per game.
If there is an offseason for Ferentz and the Hawkeyes to embrace the transfer portal on a broader scale, this could be the one.