Transfer Tracker: Jayson Jones heading to SEC
Mark Pszonak contributed to this report.
The transfer portal never stops grinding. Once he officially entered the portal, Oregon defensive tackle Jayson Jones quickly became one of the most sought after available players. With the opportunity given to him to play close to home, he then committed to Auburn on Christmas Eve.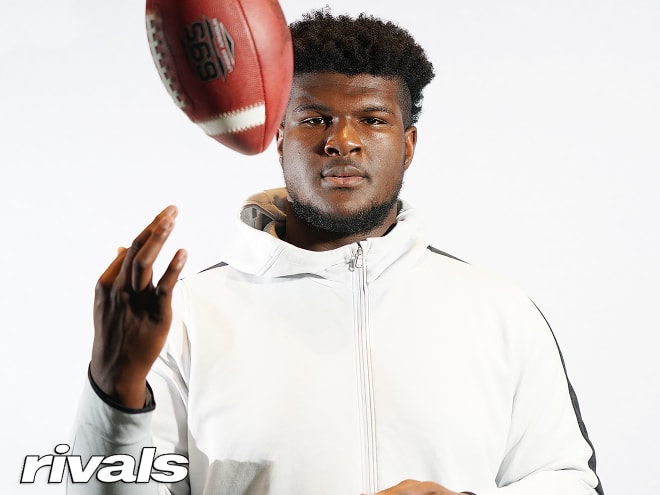 Recruiting: Jones initially committed to Alabama, but after almost 18 months with the Tide, the two sides began to look at different options. He then took official visits to Oregon and Baylor in January before committing to the Ducks on National Signing Day.
At Oregon: After sitting out the COVID-shortened 2020 season, Jones showcased his potential this fall with 19 tackles, 1.5 tackles for a loss and 1.5 sacks.
Farrell's Take: Jones was another nice get for Mario Cristobal from the Southeast during his time for Oregon as he was a massive interior lineman who could move. He's headed back home to Auburn and has a chance to be a real force in the SEC as we saw some of his potential last season. Big men in the portal are a hot commodity so this is a great get.
Impact Meter: 8.4 out of 10
IMPACT METER
The Transfer Portal continues to change the way college football programs recruit and manage their rosters so we here at Rivals.com continue to evolve our coverage. Each time a player of note enters the portal, we will examine their potential impact on the college football landscape and assign an impact rating, both when they enter the portal and when they choose a destination. The scale is from 1-10 and the description below explains the scoring scale.
1.1-4.0 — Not a big impact expected, likely a non-starter and down the bench depth player.
4.1- 6.0 — A solid impact can be expected in the right scenario and has the potential to battle for a starting job.
6.1-9.0. — A high impact player who won't change a program but will certainly be a very good contributor and starter.
9.1- 9.9 — A very high impact player who should start the moment he steps on the field and will change the outlook of a program immediately.
10 — A franchise transfer who has a chance to be an All American and one of the elite players in college football.